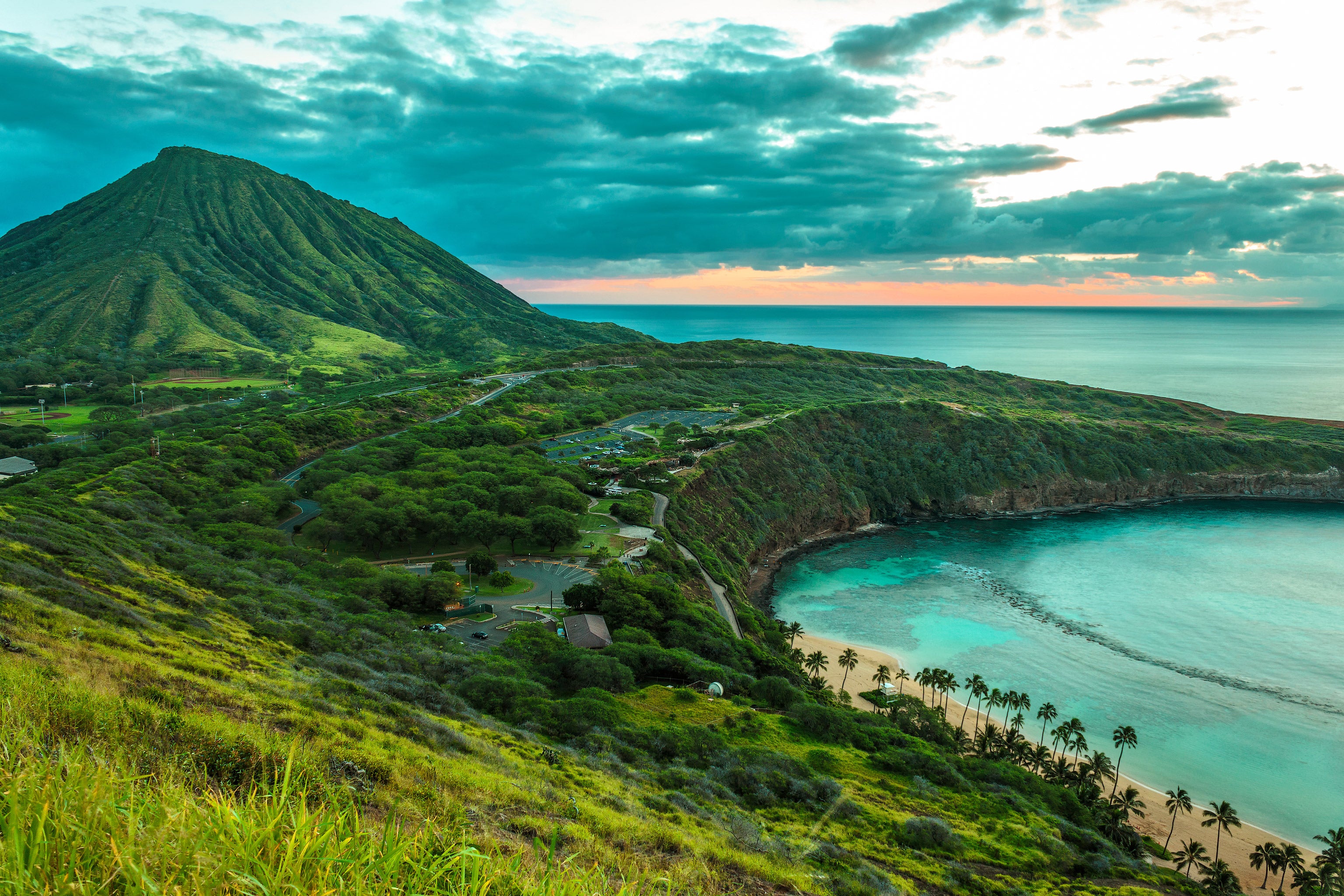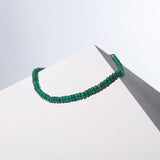 Designer Notes: 
Introducing our new necklace, " Maui", a striking tribute to the lush, verdant landscapes of Hawaii's Maui Island. This piece is meticulously crafted using Dark Green Turquoise rondelle beads, each one 8mm in size, mirroring the vibrant greenery that blankets Maui. The deep, emerald hues of the beads echo the island's majestic flora, creating an accessory that is as captivating as it is unique. Just like Maui, this necklace has its own distinct personality - bold and beautiful, yet serene and calming. Wear " Maui" and carry a piece of this exotic paradise with you wherever you go.
Details
Maui is a unique piece crafted from 8mm dark green howlite turquoise rondelle beads. The design is accented with a sandblasted, gold-filled silver bead for an added touch of elegance. Each bead's natural texture and color variations make this necklace truly one-of-a-kind.
This product is available with or without the HoS Lock. Simply choose the desired option from the drop-down menu. If you already have a HoS Lock from previous purchases, you can opt for the version without it and still receive the necklace rows.
Howlite Turquoise Row: 43 cm / 17 inch
HoS Bébé Lock™: 2.5 cm / 1 inch, 3.9 g
This model is handmade-to-order and it requires a 2-week production time. This gives us flexibility with customizations and lets us restrain idle production.
Information about HoS pieces

Production process

All HoS pieces are handmade in Grand Bazaar, Istanbul by local artisans using time-honored traditions. We usually ship orders within a week. However, per our sustainability principles, we produce made-to-order. This gives us flexibility with customizations and lets us restrain idle production. Yet, occasionally, sourcing gemstones at our standard takes longer time. Therefore, we declare a 2 weeks production time policy.

Care instructions

We craft HoS pieces to last. However gemstones are wonders of nature that keep breathing. We appreciate new colors they bring to life after spending years with its owner. But, if you want to keep their initial condition, there are things you can do. Wear your perfume before wearing your piece and if you sweat while wearing it, wipe with a wet cloth after taking it off.

Measurement and customization

We work with gemstones the way nature allows us. As no two gemstones are the same, no two HoS pieces are the same and as a results approximate measurements provided above might slightly vary. If you have a preference about the size of a piece, let us know by leaving a note in your order and we will craft your piece accordingly at no additional cost.

Maintenance and repairs

HoS pieces are meant to be saved and transferred over generations. Though we only craft only with the top quality gemstones and use the most advanced goldsmith techniques known, if your piece needs a retouch, we are here to help at a fair cost. Feel free to contact us to us to get a quote. Please note replacing a gemstone is subject to its availability.
Shipping and tracking

Procurement locations

We have two procurement locations, one in the U.S. and the other in Turkey. We usually ship North America orders from our U.S. location and the rest of the world from Turkey. Origin of your shipment depends on proximity, speed, and availability of your purchase.

Tracking and support throughout

We are here to support you throughout your order and make sure your piece is delivered to you at your desired time. We provide fulfilment updates, share tracking information and get in touch with you if there's anything to inform you.

International shipping and customs

If you are purchasing from outside the U.S. or Turkey, your custom officers may ask you to pay customs tax depending on your country's customs practices. We work with world-class shipping services, who are experts to help you handle this process if you need to. Kindly note, we don't take responsibility for customs practices, fees and taxes of your home country.
How differently we apply gold over silver

1-micron 24k gold filled over 925 sterling silver

All of our metal pieces including our patented HoS Lock™ are 925 sterling silver. For all gold, white gold, and pink gold models we apply a 1-micron 24k gold fill over 925 sterling silver. The only exception to this is our black pieces. They are 1-micron rhodium filled over 925 sterling silver.

Using only standard and valuable metals appreciates the value of your piece and makes it a timeless invesment.

Difference between gold-fill over silver and others

We craft all of our metal pieces by filling with 1-micron 24k gold over 925 sterling silver. This is done by applying a real layer of gold over the silver and it's fundamentally different from alternatives such as gold-washing. Applying a real layer of gold increases the value and durability of your piece. This type of filling offers a great look for years before it requires re-plating, while alternatives on the other hand starts washing out after a few uses.